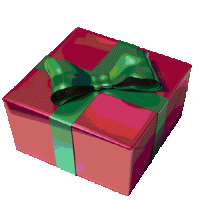 The Gift That Counts
By Pastor DeWayne Howard | November 24, 2012
Christmas. The most wonderful time of the year! I love the lights, sounds, the smells, the tastes, and the excitement in the air. It's a time when little eyes light up to open gifts that have been long awaited throughout the year. It's a time when family and friends get together to celebrate and spend time together. I enjoy the church dinners, Christmas programs, sermon series, and Christmas Eve Services. However, it is all much more than that. It's mainly a holiday of giving.
Christmas is all about the God of heaven and earth who loves His creation, you and me, so much that He gave the gift of His Son, Jesus, to set a plan in motion to restore a fallen world back to a whole relationship with God. In giving Jesus, He gave His best. His best is representative of His love for us and the desire for intimacy with mankind.
This Christmas, I want to challenge you to refocus your priorities on less temporal and material things to the things that are eternal. The Scripture reads in Matthew 6:19-21, "Do not lay up for yourselves treasures on earth, where moth and rust destroy and where thieves break in and steal; 20 but lay up for yourselves treasures in heaven, where neither moth nor rust destroys and where thieves do not break in and steal. 21 For where your treasure is, there your heart will be also." It's really easy to fall into the trap of commercialism and getting the next BIG gift, only to regret it when the new wears off. I want to encourage you to be intentional in your giving this year, to place a priority on giving to the things that are of eternal value.
Bridges of Hope Fellowship, YOUR CHURCH, is making a difference in the community and world around us! This year, we have seen over 80 people make professions of faith and seen over 50 baptized for the glory of God the Father. Praise The Lord! We have sent teams out on missions around the world and started new churches at home and abroad. Our worship attendance has more than doubled over the past year and our children and youth are bursting at the seams with nowhere else to go.
We are positioning ourselves to literally take back Warren County for Jesus Christ, starting in 2013. We vow to make it hard to get to hell from Warren County. It is time to step up our plans to a higher level and accomplish the impossible for Christ. In order to do this, it will take all of us pulling together to see the more important things in life…the eternal things. When everyone else cuts their tithes and offerings from their Christmas plans, will you pray about continuing and being blessed? Will you pray and ask God how He might use you to give a special year end gift to help us finish the 2012 year of ministry strong and with lasting impact on our neighbors, both here and around the world? Only what we do for God will last. My prayer is that we as a church will be the most generous people on the face of the earth. May we give our best gifts to God as He gave His best gift to us!
From my family to yours…Merry Christmas!
Pastor DeWayne
Back