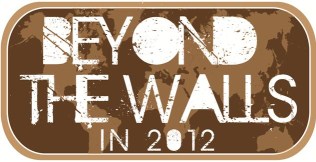 "...be My witnesses in Jerusalem, in all Judea and Samaria,
and to the ends of the earth." Acts 1:8 (HCSB)
God's power changes lives. Corporately as a church, we obey His Great Commission by reaching out with God's love to others. Anywhere in the world, the faithfulness of one individual can make a difference. That's why we believe that we must make an impact on our world through a strategic plan of serving. Therefore, we have defined our areas of service as follows:
JERUSALEM (Warren County)
JUDEA (Tennessee)
SAMARIA (United States)
ENDS OF THE EARTH (Other foreign lands)
In each of the above four areas, we seek to involve our people by:
Praying Giving Going
Click on the links to learn more about our missions and how you can support this important work. And if you would like to start making a difference in someone's life, join us this Sunday and get on board!